IMPORTANT NOTICE!
(read it carefully)
The submission of partial or fake personal information in the following forms compromise the registration to the NoirFansClub and the access to the NoirFansClub utilities and it is considered illegal, thus implying the complete removal from the NoirFansClub database. Be careful to fill all fields with real data, above all insert a correct e-mail address in order to receive the confirmation message to complete the registration.




Fields marked with * are mandatory.
What's the thing you hate the most?
What's the thing you prefer?
Best song of the century?

solo lettere e numeri - max 12 caratteri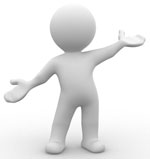 Terms and conditions

I ACCEPT I DON'T ACCEPT
Authorisation for the treatment of personal data according to D. Lgs. 196/03

I ACCEPT I DON'T ACCEPT